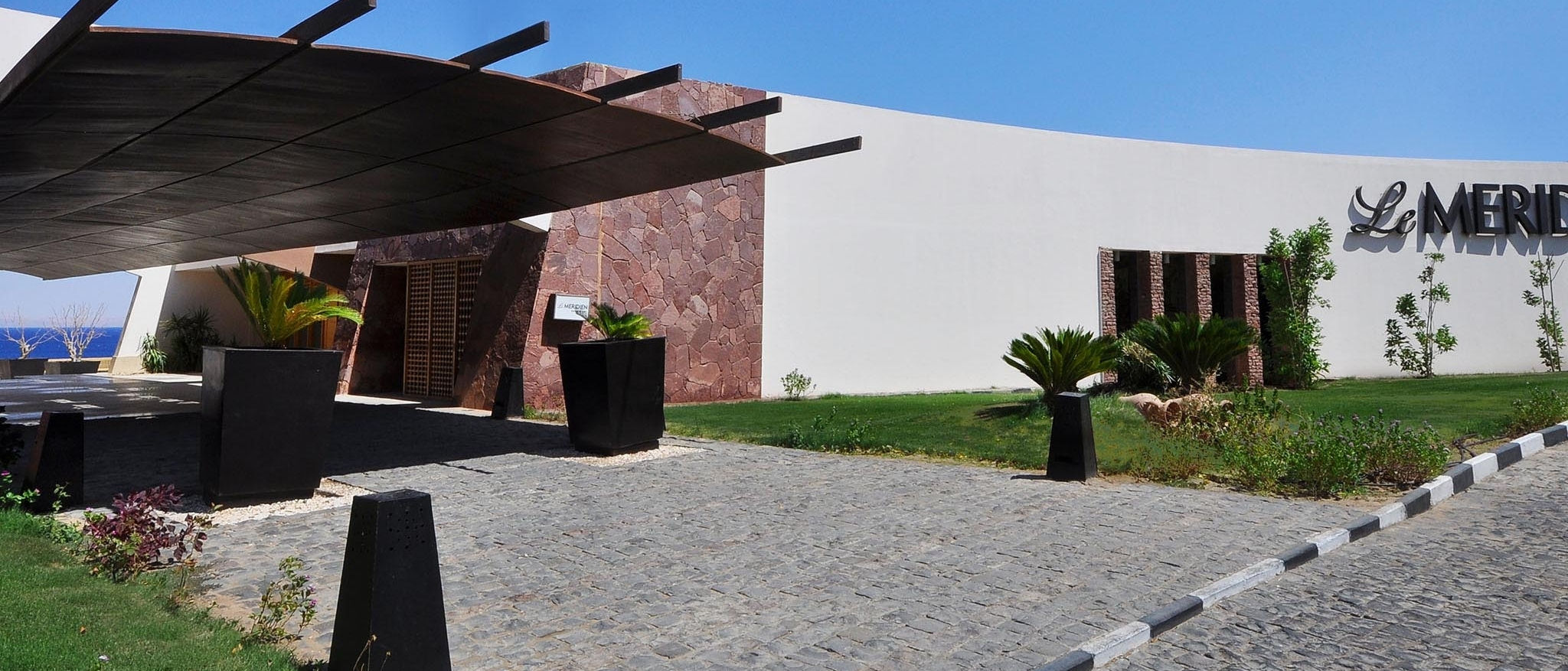 "VIE" the Asian fusion restaurant on site, is the first of its kind in Dahab, as it is the signature a la carte restaurant of the resort.
The view over the pools and sea is breathtaking. One side of the restaurant is comprised of sliding glass doors that can be closed if the weather dictates or open entirely on those breezier days.
Lines of the Persian poet Omar El-Khayyam's quatrains (Rubaaiyat), decorate every alternate ceiling panel, and in addition to the orange inspired salmon color are visible on the walls. Toward the back, there is a wine cellar on view and guests are encouraged to browse in order to choose their meal accompaniment.